Syringa (Lilac)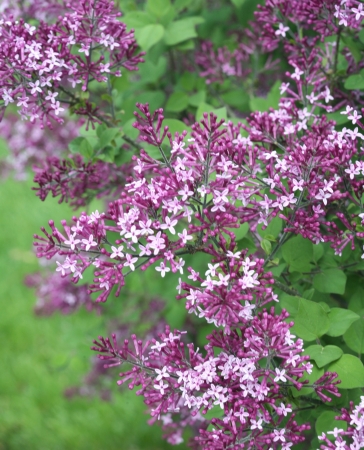 ​Color Name: Bloomerang Dark Purple

It"s the next big thing for Bloomerang! Dark Purple is a bigger plant with larger, more rounded inflorescenses. It"s very showy in spring, and continues to amaze with fragrant blooms from mid-summer to frost. This is a strong grower, and will add beauty and fragrance to gardens from spring to fall.

​​

Growing Tips: Moist, well drained soil in full sun. Fertilize with a controlled release fertilizer in early spring. May be trimmed after spring bloom.
​​

---
---
Flower Color: Purple shades / Foliage Color: Green shades

Height: 4 to 6 Feet / Spread: 4-7

Hardy in Zone: 5

Blooms: Early Spring Late Spring / Early Summer

​

Foliage Season:



---
Characteristics

| | | | |
| --- | --- | --- | --- |
| Fragrant | Extended Bloomer | Cut Flower or Foliage | Native |

• Landscapes

• Mass Plant

• Specimen Plant