Geranium Rocky Mountain (Geranium)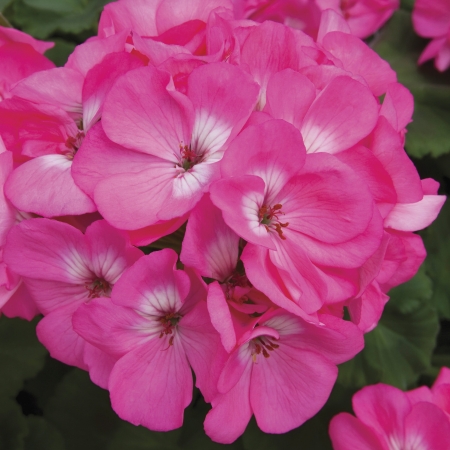 ​Color Name: Rocky Mountain Light Pink

The Geranium Rocky Mountain* Light Pink, "Pelargonium x hortorum", is outstanding for landscaping. They make large, full-sized plants and are very showy in ground beds and containers with their large, colorful light pink blooms. Geraniums are a favorite bedding and container plant and are grown in almost every region of the country. These plants have succulent leaves and stems and they are commonly called garden geraniums or zonal geraniums. They are excellent in containers of all types from small pots to large tubs to window boxes and combine well with other plants such as petunias and ivies. Geraniums are one of your best choices for use in hanging baskets.
​​

Growing Tips: Pinching of the shoots will promote bushiness. Remove spent flowers to enhance flowering.
​​

---
---
Flower Color: Light Pink / Foliage Color: Green Shades

Height: 12 to 16 Inches / Spread: 12-16

Hardy in Zone: 10

Blooms: Summer

​

Foliage Season:



---
Characteristics

| | | |
| --- | --- | --- |
| Extended Bloomer | Cut Flower or Foliage | Container |

• Hanging Baskets

• Combination /Monoculture Planters

• Border

• Landscapes

• Mass Plant

• Window Boxes