Petunia (Petunia)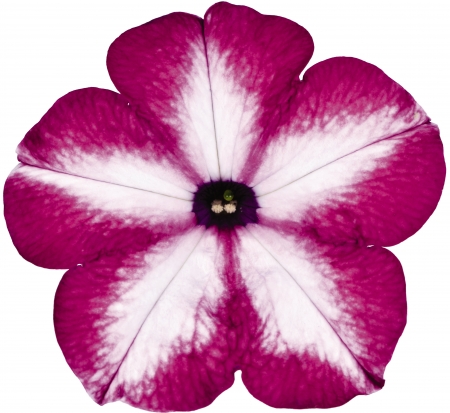 ​Color Name: Surprise Tie Dye Pink

Long-time, standard, multiflora Petunia favorite for early season blooms and long-lasting garden performance. Fills garden beds fast with vigorous, mounded plants covered with medium size violet with white star heart blooms.
​​

Growing Tips: Care of petunias includes regular watering and as much sunlight as possible to promote multiple blooms. While petunias will grow in a partially shaded location, a fuller and more abundant bloom is produced in full sun. Soil prepared before planting petunias should have well-composted organic matter worked in. Care of petunias will include regular fertilization with a balanced, water soluble fertilizer designed for blooming plants. As they are heavy feeders, petunias care will also include weekly feedings. Proper light, water and fertilization when caring for petunias will ensure a long season of beautiful blooms.
​​

---
---
Flower Color: Pink and white shades / Foliage Color: Green shades

Height: 8 Inches / Spread: 10-14

Hardy in Zone: 10

Blooms: Spring to Fall

​

Foliage Season: All season



---
Characteristics

| | |
| --- | --- |
| Extended Bloomer | Container |

• Mass Plant

• Landscapes

• Hanging Baskets

• Easy to Grow

• Drought Tolerant

• Combination / Monoculture Planters

• Border

• Window Boxes