Phlox (Hybrid Phlox)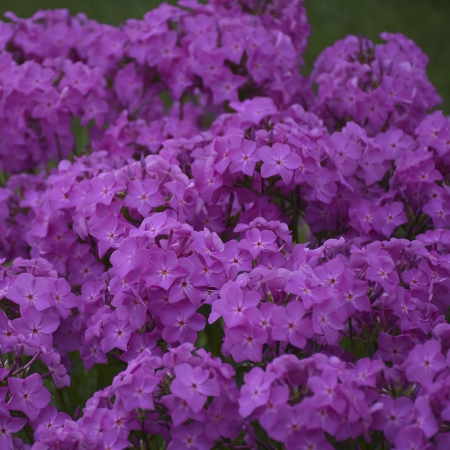 ​Color Name: Opening Act Ultrapink

This Phlox is not just pink, it is ULTRApink! With this addition to the Opening Act Phlox Collection, it is officially the brightest, most vibrant color of the set. In early summer, this plant produces fluorescent rose pink flowers that are slam-on-your-breaks intense. Just like the other members of the series, Opening Act Ultrapink is mildew and disease resistant, blooming 2-3 weeks earlier than the standard Phlox paniculata varieties. If sheered back, these plants will rebloom later in the season. Spreads slowly through stolons. A must have!
​​

Growing Tips: Phlox is unequaled for its showy blooms over a long period in summer. Though it is one of the most popular perennials available, it does require some maintenance to sustain its health and vigor. Phlox grows best in rich, moist soil in full sun. It will thrive with bi-monthly fertilizing and consistant moisture levels. Overhead watering should be avoided since some varieties of phlox are susceptible to powdery mildew. This can be avoided or diminished by providing ample air circulation around the plants and by thinning them out periodically. Deadheading will prolong bloom time and prevent self-seeding.
​​

---
---
Flower Color: Pink shades / Foliage Color: Green shades

Height: 22 Inches / Spread: 32-36

Hardy in Zone: 5

Blooms: All Summer

​

Foliage Season: All season



---
Characteristics

| | | | |
| --- | --- | --- | --- |
| Container | Extended Bloomer | Fragrant | Native |

• Cut Flower or Foilage

• Border

• Drought Tolerant

• Easy to Grow

• Landscapes

• Mass Plant

• Specimen Plant